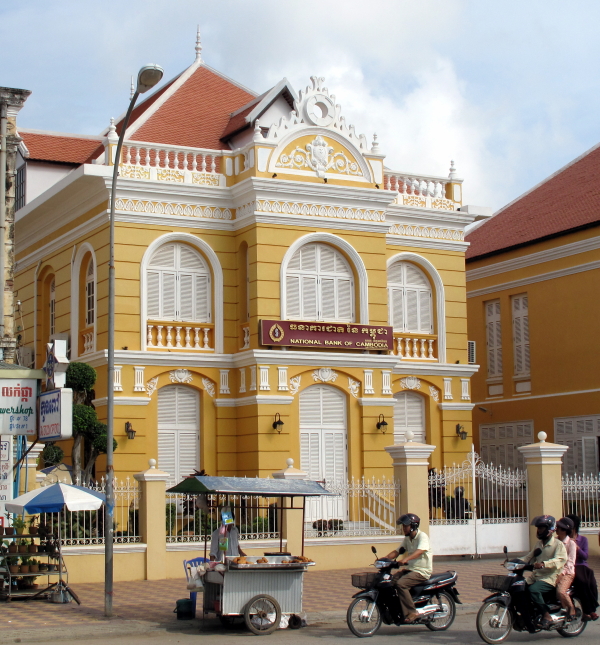 Offices of the National Bank of Cambodia in Battambang
Banks and ATMs
There are several banks with automatic teller machines (ATMs) around Battambang. The handiest and most reliable is probably the ANZ Bank next to the Psar Nat market. Remember that foreign ATM cards are charged an extra US$4 to use Cambodian ATMs. All banks also have exchanges, which are open during normal business hours.
Internet
Internet access around Battambang seems to be fairly fast and reliable. It seems that almost every restaurant and café has free wi-fi on offer.
Telephone
All the major mobile phone networks are available in Battambang and the surrounding area. If you have a data plan, you should be able to get a connection.