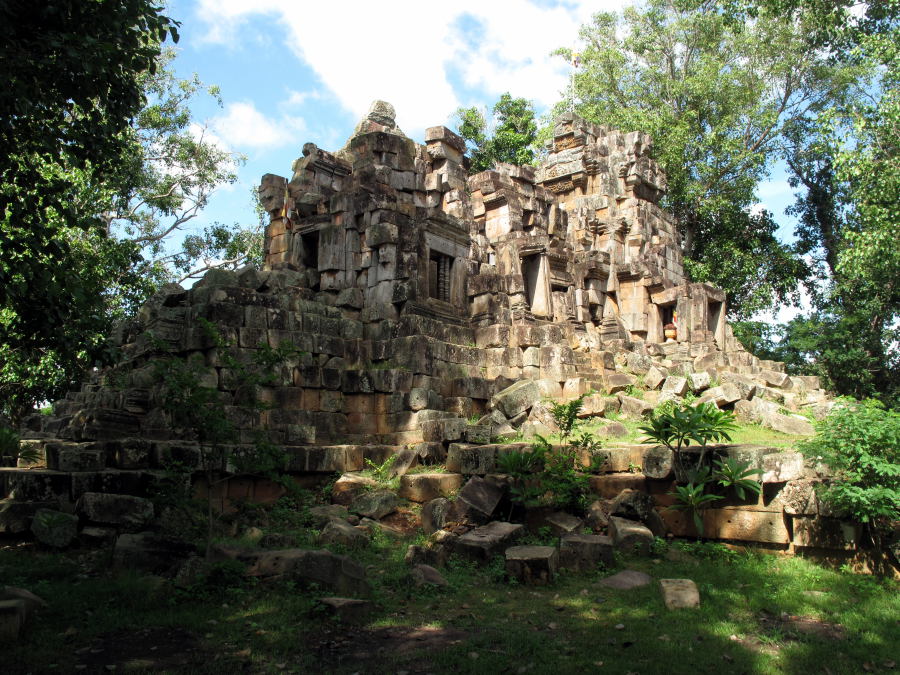 The central sanctuary of Ek Phnom
Wat Ek Phnom is an eleventh century Hindu temple about 14 kilometers north of Battambang. It now sits within a modern Buddhist temple that features a beautiful elaborate prayer hall, and a large concrete seated Buddha image, still under construction in the middle of a lotus pond.
The temple is in a badly deteriorated state. A linear central sanctuary stands on the ruins of two terraces, all of which is surrounded bye a covered gallery, most of which is now collapsed. You have to Scrabble over a lot of tumbled down blocks, but the reward is several beautifully carved lintels and reliefs.
Admission to the ruins costs US$2.