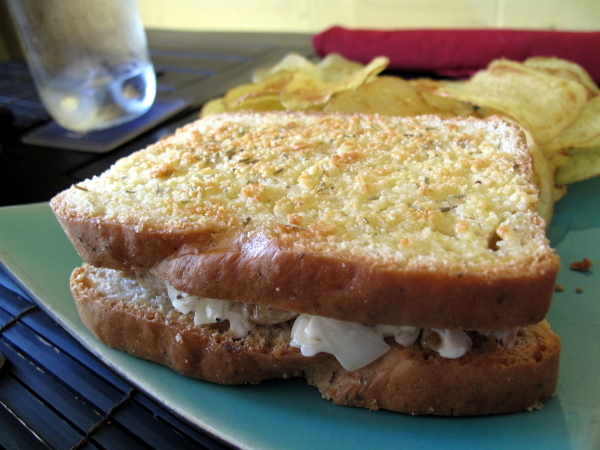 Chicken salad on rosemary Parmesan bread ad Cafe Eden
Battambang seems to have a good selection of restaurants that cater to foreign visitors. You can easily stroll around the core of the old town area and find any number of places, serving a mix of Khmer, Asian and European cuisines. Most of the restaurants have full bars, but there don't appear to be too many pubs. To get some idea of what's available, you can see my reviews of Battambang restaurants.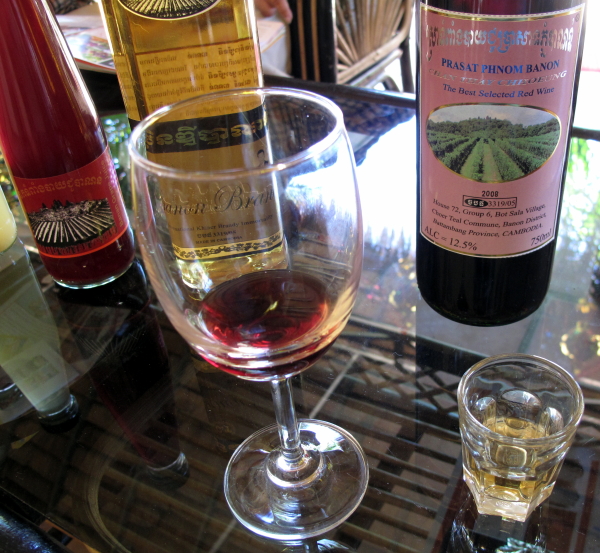 Tasting the wine and brandy outside Battambang
The countryside around Battambang is home to one of Cambodia's only wineries. A visit there is an optional stop on most day trips to Prasat Banan. I'm not a big wine drinker, so I won't got into great detail on the wines. The red seemed sweet for a red. The brandy was drinkable, but seemed a little rough for me.