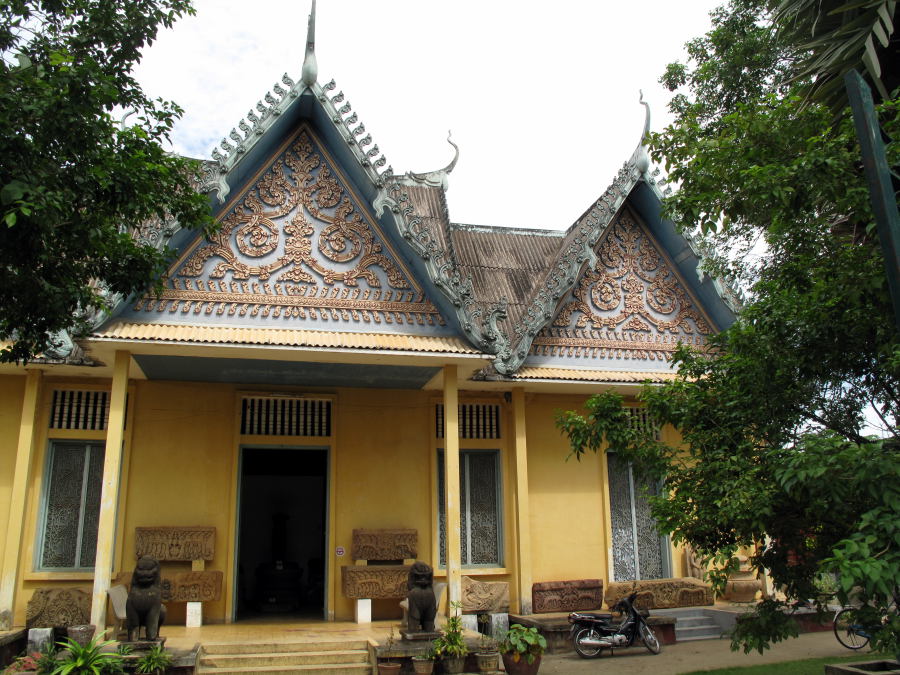 Battambang Provincial Museum
The provincial museum in Battambang is a dusty old fashioned kind of place. It does have several fine sculptured architectural details from the Angkor era temples in the area, but they're displayed in a rather haphazard fashion with no information that might illuminate their meaning. Still, the pieces are excellent and the museum does give you a chance to see them up close.
Admission to the museum is US$1. Opening hours seem to be a bit 'flexible' but are generally around 9:00 am to 4:00 pm. No photography is allowed inside.
Just behind the museum is Wat Tahm Rai Saw temple, a rather large monastery with some impressive, if somewhat decayed, buildings.