Putra World Trade Center Area Map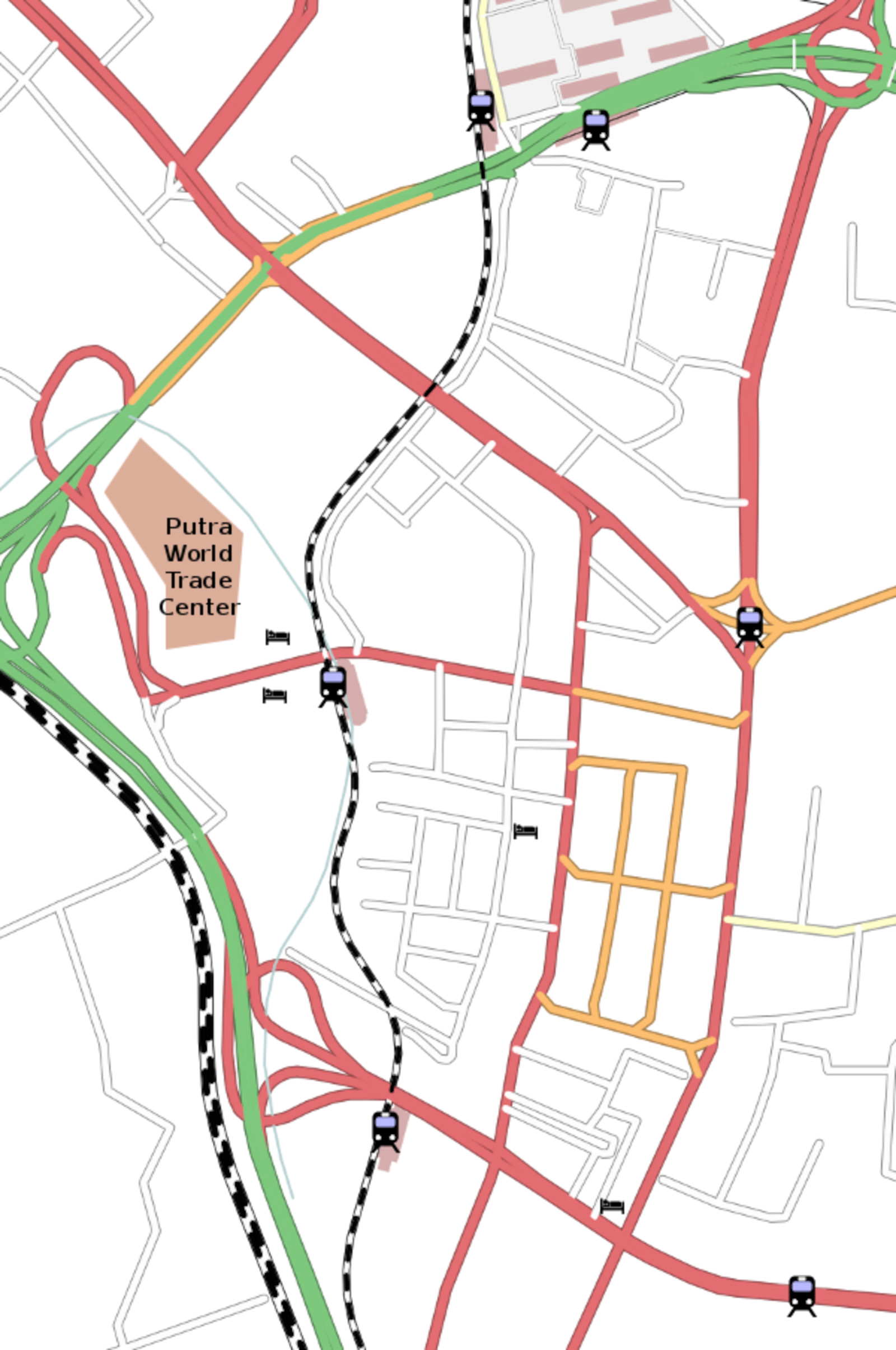 Mouse over map icons or labels for more information, click for details.
Kuala Lumpur's first dedicated trade and convention center was opened in 1985 in an area north of the old city center, adjacent to a district known as 'Chow Kit'. The building has since been eclipsed by the Kuala Lumpur Convention Center near the Petronas Towers, but it continues to host smaller events. There is one hotel as part of the complex, the Seri Pacific, as well as another one, The Legend (now the Sunway Putra Hotel), right across the street, on top of a shopping mall. In addition, there are several cheap hotels within walking distance of the center.
Unless you're attending an event at the center, there's not much else in the 'PWTC' area to make it worth staying in. However, the two train / monorail lines that run though the district will take you just about anywhere you may want to go, so the wealth of cheap hotels can make this a reasonable base for exploring all of Kuala Lumpur.
For more information on the Putra World Trade Center, including upcoming events, see the PWTC web site.