Map of Central Hanoi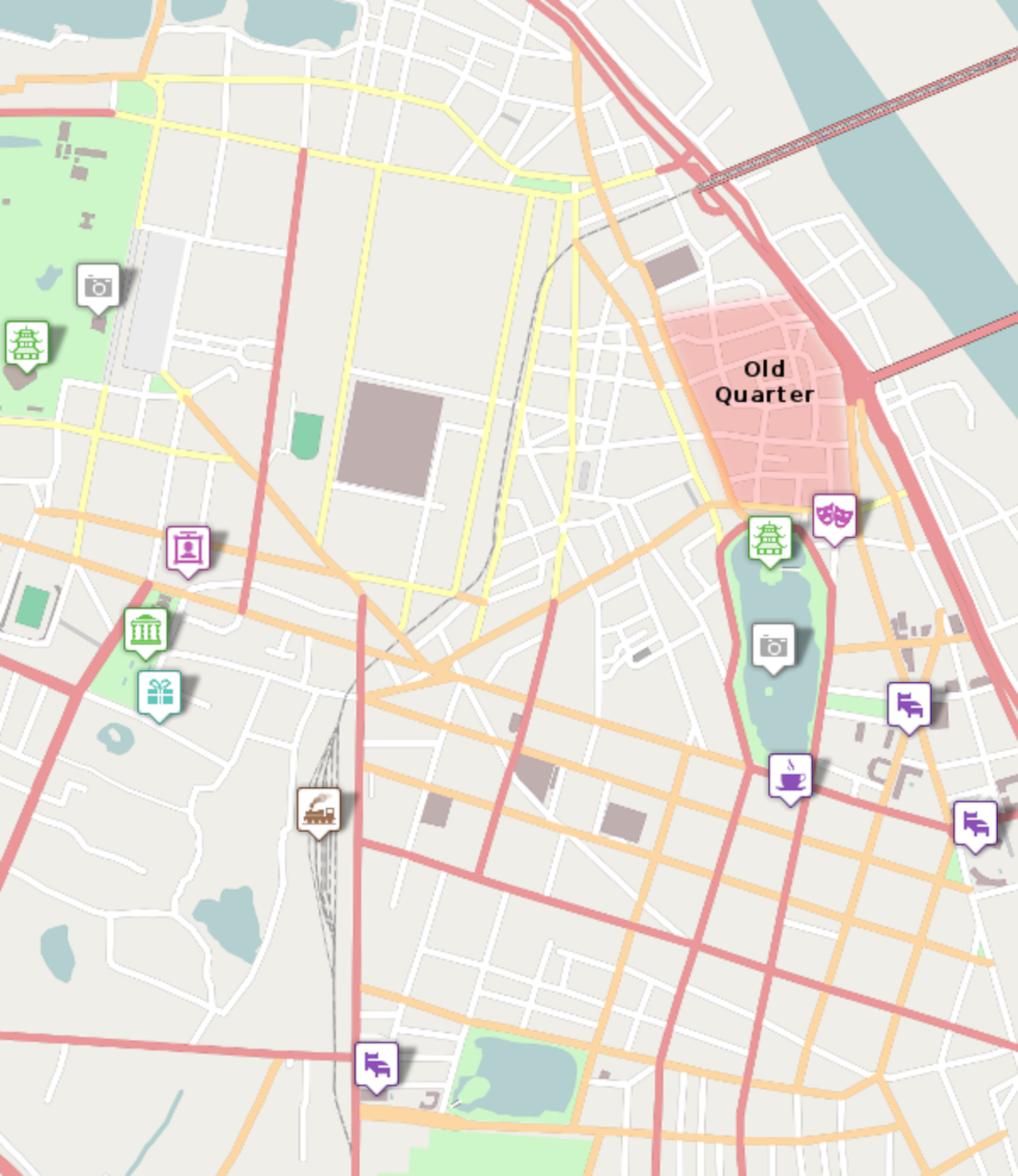 Click on any sight to see more information.
Base map image © OpenStreetMap contributors, CC BY-SA
The sights of Hanoi are concentrated in two main areas. The Hoan Kiem Lake area is the "heart" of the city, both literally and figuratively. The lake itself is a favorite gathering place for locals in the evening. On a small island at the north end of the lake is the Ngoc Son Temple, dedicated to some of the heroes of Hanoi. Near the lake is the Water Puppet Theater, where you can see a performance of this unique Vietnamese art form. North of the lake is the Old Quarter, full of buildings dating back to its thirteenth century founding, as well as many shops to browse.
The other area is the district south of the West Lake. Here are some modern sights, such as Ho Chi Minh's mausoleum, the Ho Chi Minh Museum and the One Pillar Pagoda. A few blocks further south is the Temple of Literature with the Fine Arts Museum and Craft Link Shops near-by.