Raffles Hotel Area Map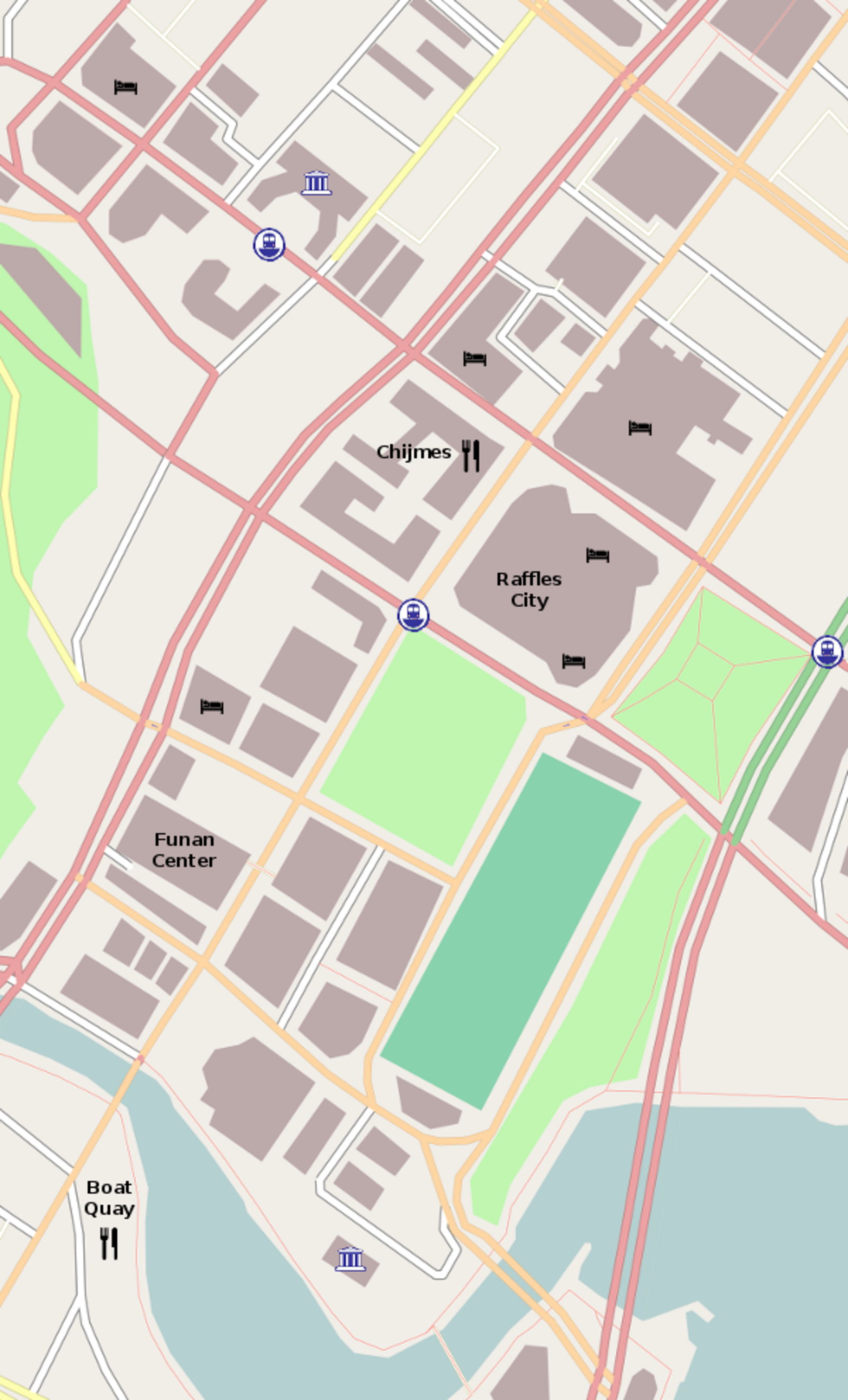 Click on any of the icons for more information.
There's more to the area around the Raffles Hotel than just the iconic accommodation. Right next door is the Raffles City shopping mall, topped by two more five-star hotels. A few blocks down the street you can get your geek on at Funan DigitaLife Mall, one of the main technology shopping centers in Singapore.
As part of the historic heart of Singapore, the area has several museums to take in as well. These include the Singapore Art Museum and the Asian Civilisations Museum.