A giant version of the Merlion -- symbol of Singapore -- on Sentosa Island.

Singapore's playground, this small island just a few hundred yards from the mainland has something for just about everyone. There's an excellent aquarium, dolphin lagoon, butterfly park, musical fountain and many other attractions. Older kids may want to just laze on the beach. There's an admission charge to the island as well as to many of the attractions, so a day here can get a little expensive.
There was a time in the late 1990s that Sentosa was seen as a big flop, an expensive waste of time. A new management team was bought in, and they have lowered fees, opened new, cheaper food outlets, and have undertaken a massive multi-billion dollar redevelopment of the entire island. Some of the new projects include more hotels, a new water and light show, and a big integrated resort that will include a Universal Studios theme park and a casino that will open early in 2010.
Sentosa Island Map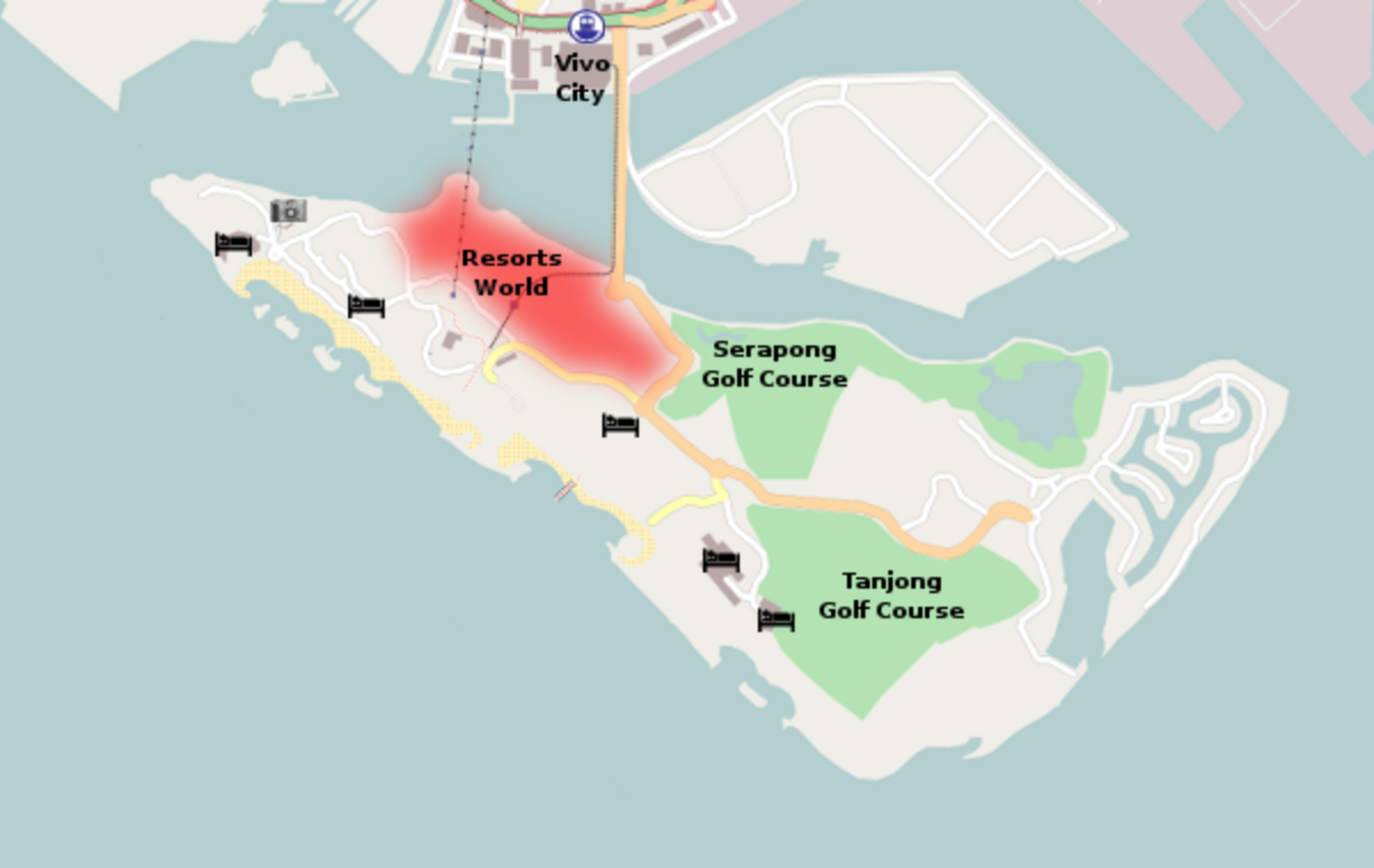 Admission Fees
There is, apparently, no longer any admission fee to the island itself, but there are charges to visit just about every other attraction. These can be rather expensive, so it's best to do a little planning ahead of time using the island's web site below.
More Information
Visit the Sentosa web site for more information on the island and current admission charges.