Luang Prabang sits on a narrow finger (or, more precisely, a thumb) of land formed by the confluence of the Khan River with the much larger Mekong. The old city, where most of the sights are, is just 300 meters (1,000 feet) wide and about one kilometer (0.6 miles) long. One road follows the rivers completely around the city. The town's main road, which goes by many names, but which we call Sisavong Vang Road in this guide, runs down the 'spine' of the finger. Another small lane parallels Sisavong Vang and runs from the Royal Palace Museum up to the back of Wat Xieng Thong. Small brick paved footpaths lead off the main road towards the rivers on either side.
Map of Luang Prabang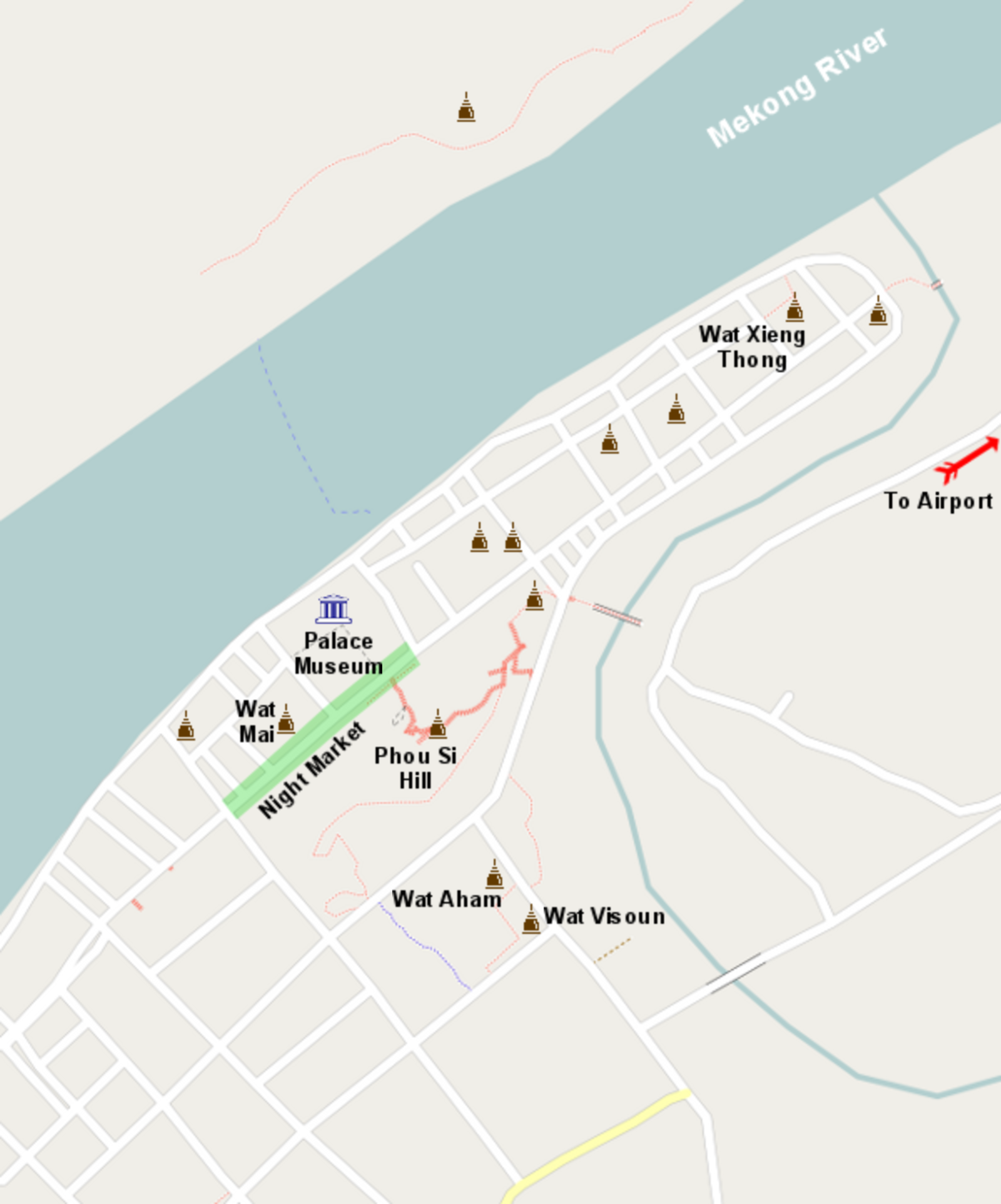 Click on any sight for more information.
The city's main sights are at either end of the old town. Near the tip of the peninsula is the royal temple of Wat Xieng Thong. At the base of the thumb are Phou Si hill and the Royal Palace Museum. In between are numerous other temples and some former royal residences. You can walk the whole way around town in just one day, but its quite easy to spend several days criss-crossing the city to see everything.