The main building of the Sarawak Museum
The Sarawak Museum is the state's primary venue for displaying the art and history of Sarawak. From a single building the museum has grown into a complex of exhibition halls each displaying a different aspect of the state's cultural heritage. Each of the various building is discussed in detailed in the following pages.
Sarawak Museum Complex Map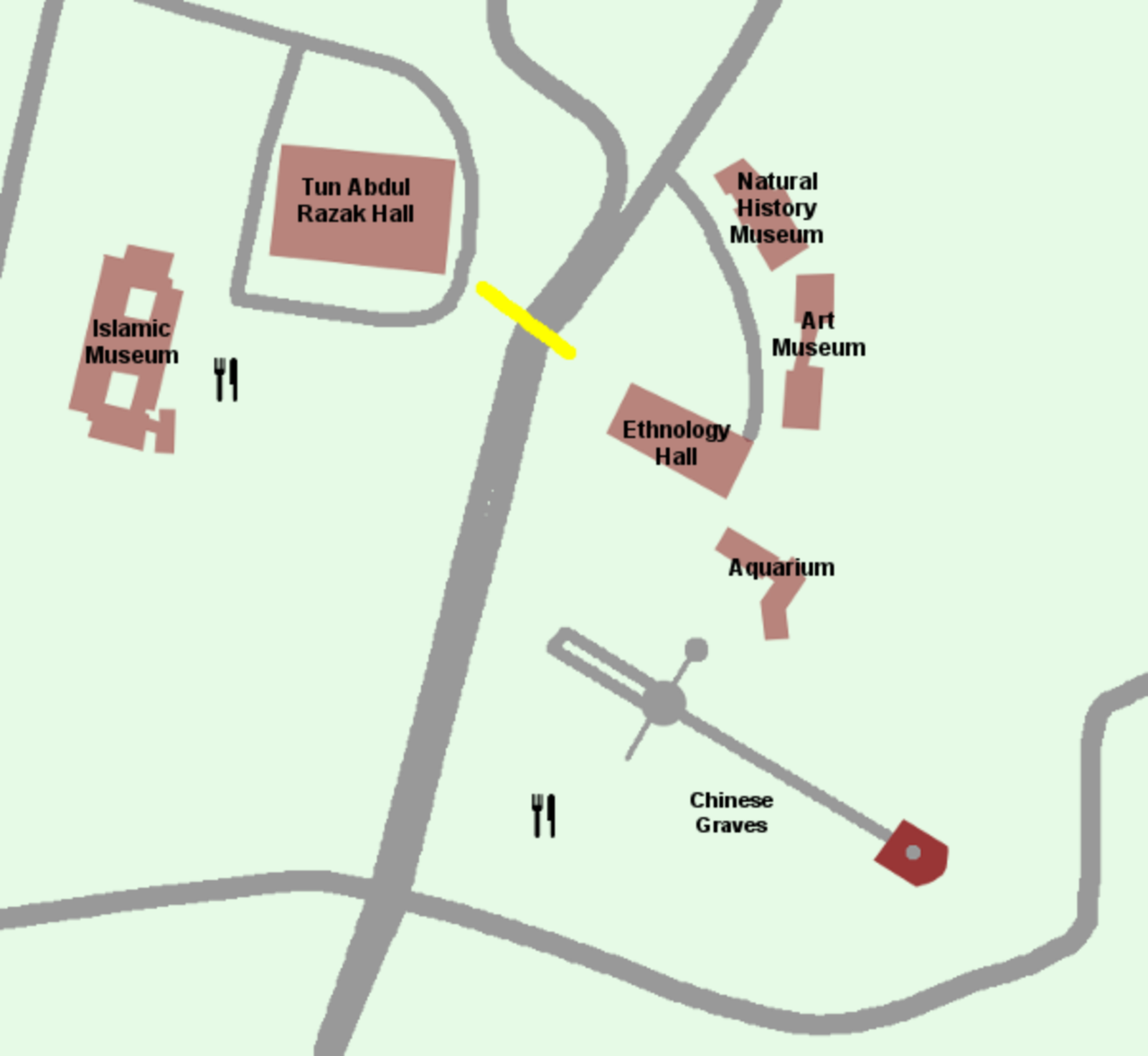 Click on any of the labels for details about the exhibitions
This small building displays some examples of the rich flora and fauna of Sarawak.
A former library, the Art Museum displays both traditional and contemporary art from Sarawak.
The main original building of the Sarawak Museum houses the ethnology exhibit.
The 'new' exhibition hall displays many cultural artifacts from the modern era of Sarawak.
The museum's galleries cover the history of Islam in Sarawak, Islamic architecture, science, the arts and weaponry.
Housed in a beautiful Victorian pavilion, the aquarium displays samples of fish from around Sarawak.
The museum sits in large landscaped grounds that includes an arboretum, but there's also quite a few graves scattered around.