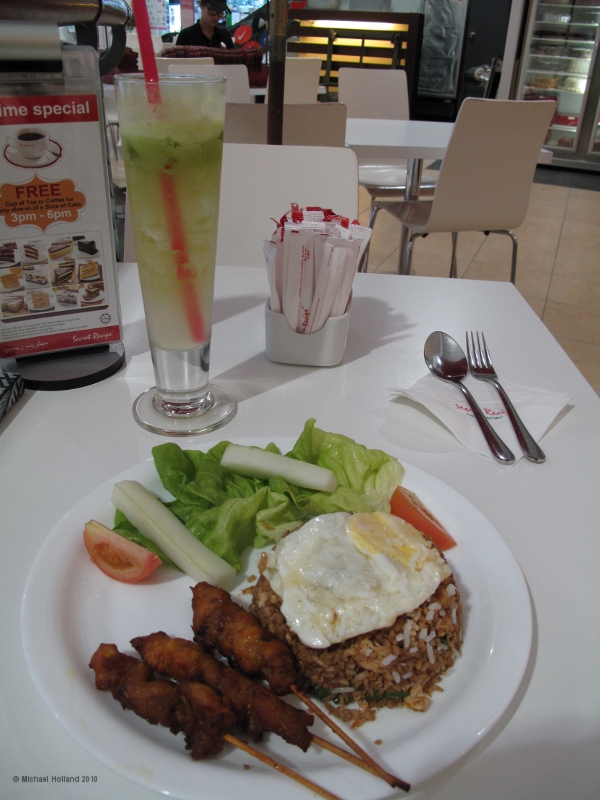 A Malaysian dish for lunch at Secret Recipe
While you may prefer 'special' dining experiences while visiting foreign lands, sometimes you just need a quick meal, somewhere close to where you happen to be. Most of the international food chains are present in Malaysia, but there are locally developed casual dining concepts as well. These provide a reliable level of quality, Englil sh menus and a reasonable price. The major chains listed below have branches all over the country, mostly in major shopping malls.
All the big names in coffee are in Malaysia, but for local flavor, try this chain and its unusual coffee concoction.
Malaysia's own home-grown Thai-style 'steamboat' restaurant. If you're not familiar with steamboat - what the Thais call 'suki' - restaurants, they are a family style where each table has a hot pot of stock, which is used to cook whatever raw foods you order. These restaurants are popular with small groups, especially for family dinners or lunch with friends. You'll find Johnny's branches in many shopping malls around West Malaysia.
Marrybrown is a Malaysian fast food chain started in 1981. They are sort of a cross between McDonalds and KFC. More...
Malaysia's own home grown bakery cafe, good for a light meal or afternoon tea and cake.