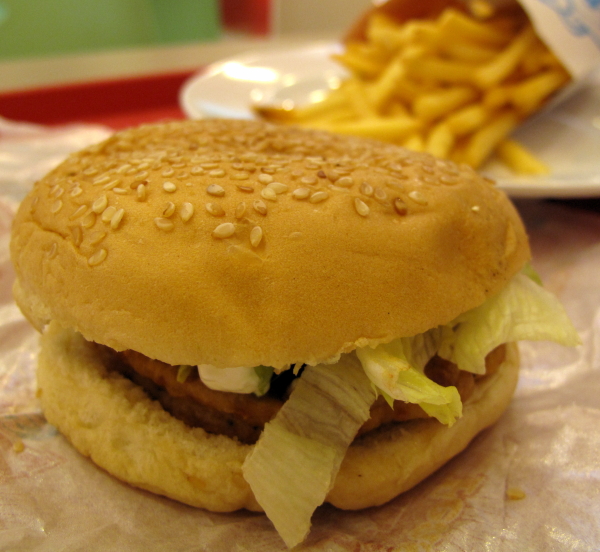 A chicken burger and fries at Marrybrown
Marrybrown is a Malaysian fast food chain started in 1981. They are sort of a cross between McDonalds and KFC, serving chicken burgers, fried chicken and some seafood dishes like fish & chips as well. They also have branches in several Middle Eastern and South Asian countries. The burgers are okay, as fast food goes. Marrybrown has branches in several airports, so they can be a place to get a quick, cheap meal.
Marrybrown branches are located in most of the major shopping centers throughout Malaysia. See the Marrybrown web site for locations and current specials.