Not far from Ubud, near Goa Gajah, is the impressive Pura Samuan Tiga -- the Temple of the Meeting of the Three. The temple is a popular stop on the way to Ubud, even though its not exactly on the way to Ubud from south Bali.
Meru, thrones and shrines in the inner courtyard.
There has been a temple here for at least 1,000 years, but everything you see has been built since 1917, when the temple, along with most of the rest of the island, was leveled by an earthquake.
The main gate and its elaborate tower was designed and built by one of Bali's most renowned artists, I Gusti Nyoman Lempad. Past the gate, the inner courtyard is full of small thrones and meru shrines for the temple's gods. The shrines are intricately decorated with touches of gold and paintings of scenes from the Ramayama.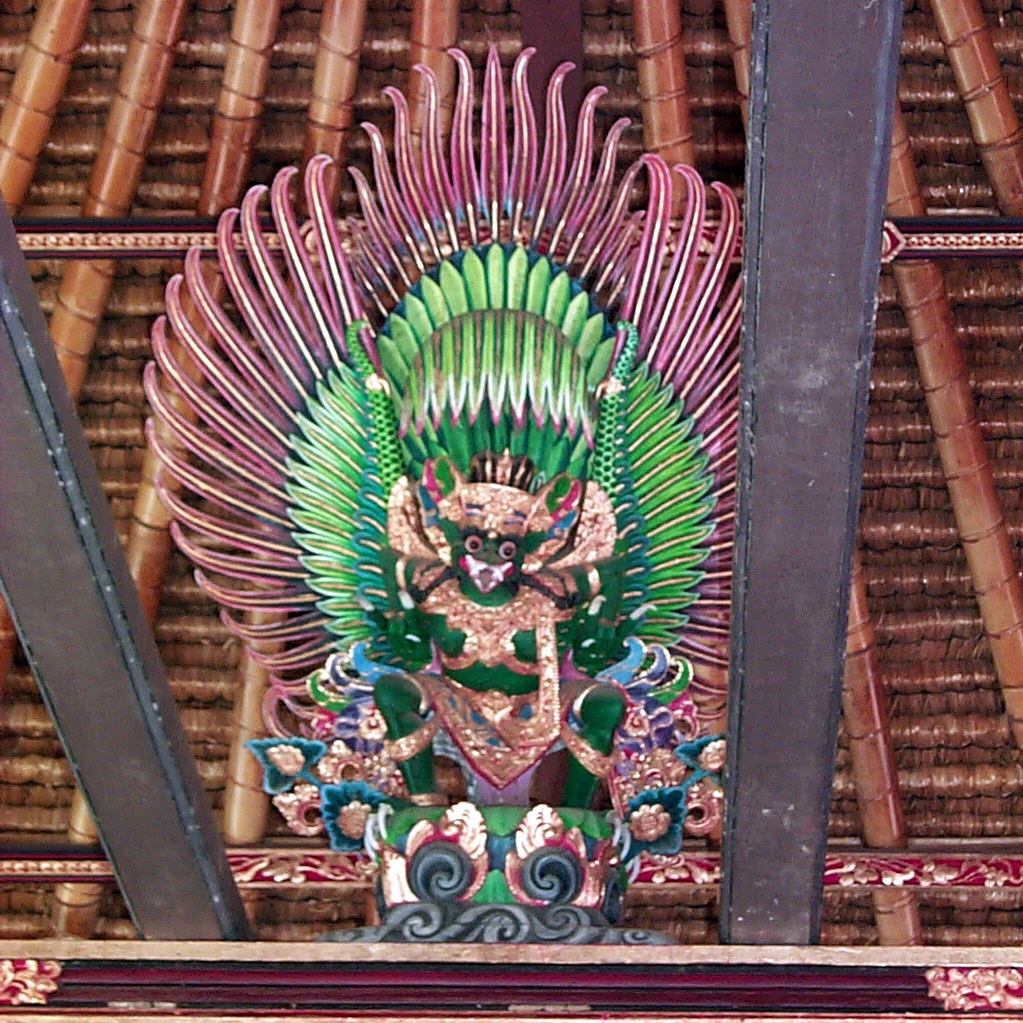 A guardian Garuda perched in the rafters.
An elevated platform facing the courtyard is backed with paintings, and perched in the rafters of the roof is a protective Garuda statue. Behind the courtyard is a display of elements salvaged from the old temple, and a small pond with its own meru.